October 2014 Newsletter
Click Here for HTML Version...
Marial Bai Secondary School began the last term of the 2014 school year in October. Students in Form 4 will soon be preparing for graduation exams and the VAD Foundation will be celebrating the 3rd graduating class of MBSS in early December! The school has grown from 95 students in 2009 to 425 students in 2014, offering a life changing opportunities to hundreds of South Sudanese youth.
The work you support through the VAD Foundation doesn't just end at graduation! Students from past graduating classes have gone on to University in other countries such as India, South Africa, and Zimbabwe. Other graduates have used their technical and vocational training to start small businesses in their communities. Overwhelmingly, over half of MBSS graduates from the past two years have dedicated their careers to improving the national primary education system. South Sudan faces an enormous defecit of qualified primary school teachers in the rural communities that are home to many of our scholars. When they return to their home communities after graduation, they serve as teachers in the local primary schools, passing opportunity on to the next generation.
The gender equality programs at MBSS have also given unprecedented opportunity to the young women who graduate. While the majority of Technical Vocational Education and Training (TVET) programs in Sub-saharan Africa push women into traditional gender roles, MBSS offers equal opportunity to learn skills and trades that advance their lives after graduation. Girls who graduate from MBSS have in many cases delayed marriage past their 18th birthday, which makes them less likely to die in childbirth, more likely to have healthier children, and more likely for their children to attend school beyond the secondary level. MBSS not only helps our girls defy the odds, but also gives their families a chance at a vastly different future.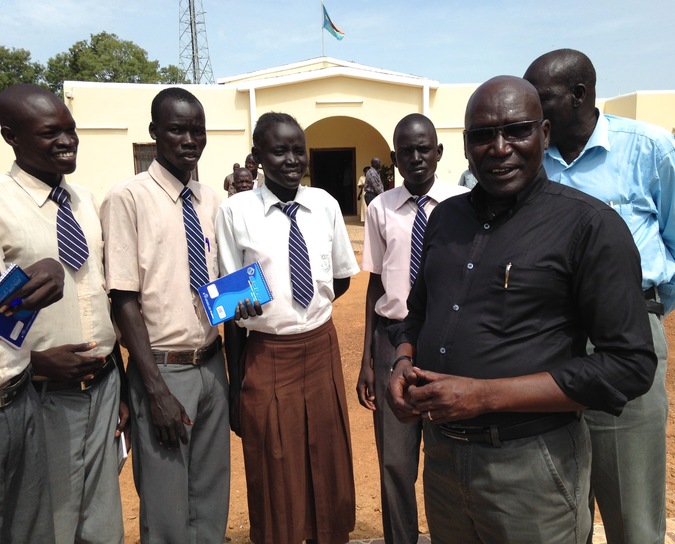 Click Here for the HTML Version...
This year, together with the South Sudanese government, over two-thirds of our graduates will be awarded scholarships to continue thier studies at the University level. To support this program and the continued growth of MBSS, take a moment to make a donation online. Each donation makes an impact!
By giving now, you will help the VAD Foundation continue to provide excellent education, training and vocational programs, and a safe and inspiring learning community on campus for hundreds of South Sudanese youth. Spread the word about VAD Foundation work at Marial Bai Secondary School. Share this e-mail with a friend, follow VAD Foundation on Facebook and Twitter.
Many thanks,
The VAD Foundation